Are you a writer looking for ways to get paid to write? Here are over 1100 places that a writer get paid.
Stop, relax and take your time to work through this post – it's important in your writing and making money online career.
First, this post has affiliate links in, but that does not mean you pay more for anything, it just means that I will receive a small compensation if you buy something. The fact that I get compensated does not mean that I promote anything I don't believe in.
About making money online
Sometimes I think it's dangerous to write about making money online because some people have the perception that making money online is some kind of easy, get rich quick type of thing where you don't even have to do any work and the money just falls out of the sky right into your lap.
Before you read any further, I want you to forget about that idea if this is you and change your mind completely or forget about making money online because with a perception like that, the frauds will catch you with their schemes and lies.
Although there is a way of making money online with absolutely no skills and not trying very hard but that one pays you very little too and you can sit in front of your computer all day and earn little bits (like cents) at a time. It's using PTC (paid to click) like Clixsense (which according to me is the most trustworthy) and Buxenger together to view ads. You also fill in surveys, do tasks and so on. They pay out through Payza, Tango Card and Payoneer according to these conditions. They don't use PayPal anymore. Please if you do consider it, use wisely and always stay true. If you are not honest, they will block you and you can't earn anymore. And on the subject of filling out surveys – Don't just trust any site that says you can make money doing surveys. Some of them just gives away your info and all kinds of people call you and others pay in points – what's the use of points? You have to earn x-amount of points before they pay out and for some or the other reason you never reach those points and if you do and you click on that pay-out button – Nothing Happens.
What it all comes down to is if you don't want to get paid in cents and are looking for real ways to make money online, you have to either learn some type of skill (Udemy is one of the cheapest places to learn new skills and you receive a certificate) or use the skills you have to do work with.
I am an affiliate of Udemy and that means if you buy a course there you don't pay more but I will receive a small commission. Thank you for supporting me.

You have to be willing to work hard and must not need someone to look over your shoulder to see if you're working or not.
We sometimes work when others relax or sleep too because when you have a job that has to be done, you have to do it or risk losing everything you've worked so hard for – This sometimes means working until 4 in the morning and getting up again at 6 or 7 (after only 2 or 3 hours sleep) to start working on the next project. That's why you need to know how to develop yourself as an internet marketer to get more done.
And then another thing is what works for one person won't necessarily work for another. If you are not a good writer or not good with words or because of foreign language will not be able to write quality articles, don't look for writing jobs. Rather take a look at 5 metods of making money online and see if there isn't something else that will work for you. If you are great at typing and listening then maybe you can consider becoming a transcriber.
So go for what you know or learn a new skill, but making money online is as much a job as any other, the only difference might be that with your job you go for an interview once. When working online, you go for lots of interviews and hope you get the jobs.
New to Freelance writing? Sign up for Gina Horkey's course: 30 days or less to Freelance writing success
With all that being said, let's look at the 1100 plus places where a writer get paid.
PIN IT!
Every picture of the article goes right to the source of the site where you will find the lists.
Don't forget to pin the pics of each blog that fits your writing style, they are linked to the sites so if you pin them, it will be as if you pinned them from that site (they get the pinning juice). Why not create a board for yourself called writing jobs and save it there to make it easier to find the references again.
Side note to the creators and writers of these sites – don't worry about the fact that you see your pins in here – they are linked to your own original pins and therefore with each one that's pinned, you receive the links. the one's I added my own pins for that there was nothing to pin on the site, they also go the site and not SOS – which means you receive the Pin link juice, not me.
The massive roundup
This is a roundup of sites who share writing jobs with you where a writer get paid for their work. If you have any queries, please contact the site owners or the owner of the writing jobs.
Wow, you must check out this 1100+ places that pay you for writing! #WritingJobs #GetPaidToWrite
Click To Tweet
But remember:
If you have never written an article in your life, start with learning about writing articles first, don't throw away your reputation right from the start just looking for money. Know the skill.
Check out the requirements and if you don't fit them, don't apply.
You might not always land the gig or get the job – hang in there #KeepMovingForward = get up and keep on trying.
Write about what you know about – don't write about needlepoint if you don't even know how to thread a needle.
Like they say in Freelancer, to get one job, you should apply for at least 36+ jobs. This will surely test your endurance to see if you are indeed a candidate to make money online or should rather go work for a boss.
At the time of writing this post, the details were correct but do keep in mind that things around the internet change quickly – here today, gone tomorrow.
Have your own Website?
The best way to grow your own website and online presence is through guest posting 😯
Yeah, scary, right?
But not if you know what to do, how to do it and when to do it.
Click below to go to a handy guide full of tips and tricks you should not miss to help you become the master of the guest post!
Let's start with 1100+ writing jobs where a writer get paid:
Now, over to the 1100+ writing jobs where you as a writer can get paid to do what you love and live for.
In this post on Real ways to earn money online you will find writing jobs that you can pick and choose from to get a gig where you as a writer get paid.
There are some that are US Only, so please check to make sure.
Also check out the guidelines of the Writing companies to make sure that you fit the guidelines.
In this post on Aol, they share 25 sites that pay for guest blog posts to help you get started — plus ideas of where to find even more opportunities where a writer get paid.
This post consists of a mixture of sites that pay you for guest posting.
This post by Jennifer consists of 38 (or actually 37 with the one removed) websites and blogs that pay $100 and it's a great resource if you are looking for the opportunities where a writer get paid over $100.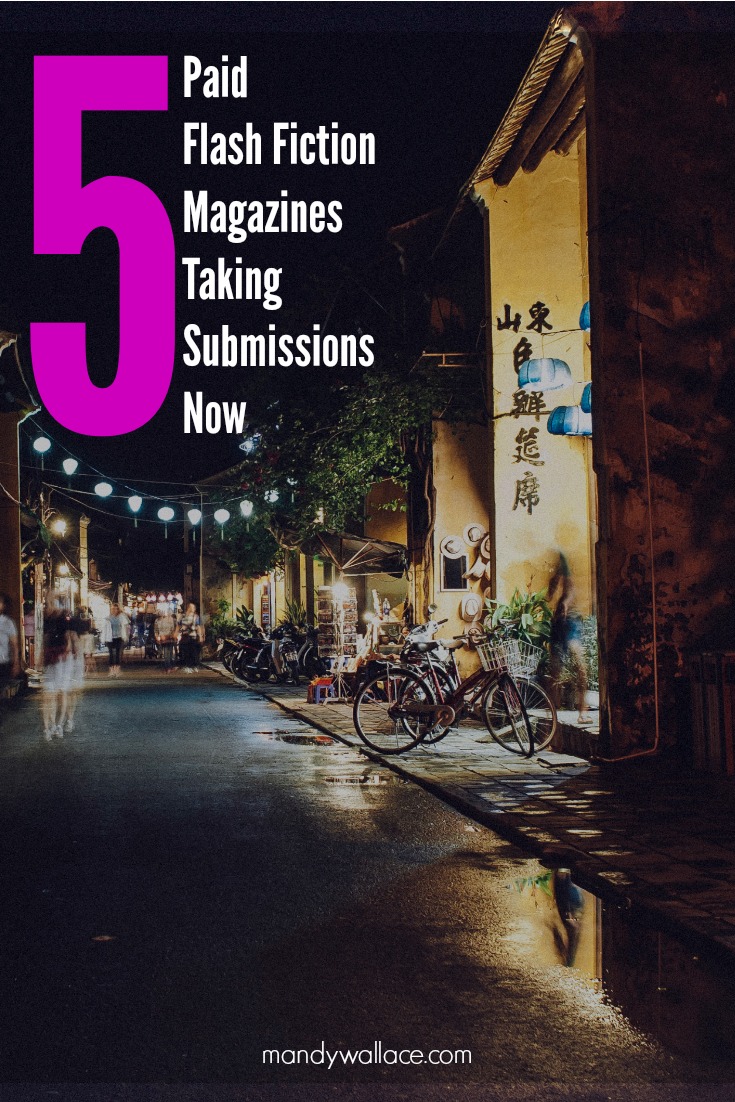 Is fiction more your style? Have you tried Flash Fiction? Check out this article by Mandy to see if you fit in with what you can write.
Don't know about Flash Fiction or how to write it? Don't worry, Mandy will teach you – remember I said sometimes you have to learn a new skill.
Want to know where you can find #FlashFiction magazines that pays you to write for them?
Click To Tweet
Here Angie shares with you a list of 9 Freelance writing sites that also include some that will pay you to write buyers guides. (But please remember again as I said, on the internet things change quickly).
Also I would suggest if you want to go to more than one of the links rather right click and open in a new tab because the links do not open in new tabs and then you have to go back to click on the next one.
By Crystal on Mommifried, here is a wide range of places to choose from in a wide variety of niches. Make your pick and see what fits best for you.
Also here I would advise to right click and open in a new tab if you want to check out more than one resource.
You can start with Volume 1 and work your way up to Volume 2 for another 10 places to get paid for your writing.
This humongous list is broken down into chunks of Blog Writing, Freelance Writing, Greeting Cards,  Helpful tips and short stories, Job boards for writers, Poetry, Recipes, Resume Writing, Revenue sharing, Romance Novels, Travel Writing – Take your pick.
Holly sure shared a list in almost everyone's interest. You'll certainly find a job there where you as a writer get paid to do what you love.
Again in that post, right click and open in new tab.
Again on Real ways to earn with Anna, this post has a list of sites that pay you for guest posts. What a great way for that a writer get paid to do blogging. If you already have a blog, why not try writing for others to get paid – you've already got the skill.
FYI: they did not have a pic to pin on the site, so I created one for you to save if you're interested in writing for Christian Publishers – the pic also links to the article on Christian publishers just like all the other ones link to their sites.
In this post on Freedom with Writing by Ian Chandler you will find links to 10 Christian Publishers, where, like he says you can "use your passion for faith to advance your writing career." Why shouldn't you as a writer get paid to do what you love?
#Christian #Writer? Want to know where to find publishers that pay you for your writing? #GetPaidToWrite
Click To Tweet
FYI again, there was no pic to Pin so I created one but it still goes to the site if you want to save it.
This article is also on All Indie Writers but this one is a database where you can search according to category or type in the market directory to find paying freelance writer's sites. This is a great place and you're sure to find something where you as a writer get paid.
In this article on Minterest you will find an extensive list with the dollar amounts you get paid as well as tips on searching for more sites that pay and pitching when you find a potential publication and the site's Alexa rank too.
Broken down into categories, this list on Make a Living Writing is well worth checking out. The categories include Business, career and Finance, Essays, Family and Parenting, Health, Lifestyle and General Interest, Tech, Travel and food, Writing and finishes off with some tips for successful pitching. Knowing how to pitch is super important to find writing gigs and you must know it, but don't worry, they'll help you.
Although you might find some places that you can get paid to write overlap and show up in more than one place, this is definitely a resource to check out because Dale doesn't only share places you can find Freelance writing jobs, but in the post with 25 Freelancer resources Dale also shares:
How to create a seller portfolio
Resources to help you become a better writer
What a Freelance writer should understand about SEO and Social Media
Resources to help you get paid
FYI Again, there was not a pic that I could bring over for you to Pin with their link so I created one, but don't worry, it still goes directly to their site so if you pin it, you will have it going to the right site.
This article on Matador Network has great info about print versus online rates and they also list 25 plus publications paying Freelancers to write as well.
On Writers in charge Bamidele shares 70 Websites in the article, but then if you sign up, you receive the 70 plus the added 40 in a PDF, giving you the total of 110 places you as a writer get paid.  He also shares with you in which niche the websites are and the amount you as a writer get paid per post.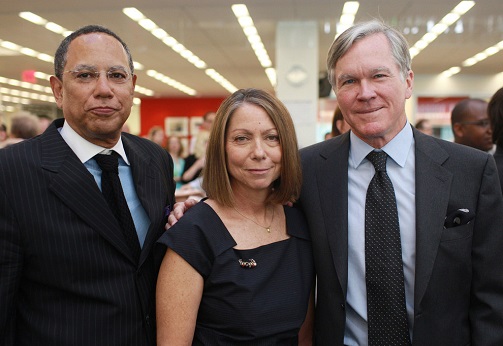 In this article by David K. William on the Web Writer Spotlight he lists 20 of the highest paying media sites for freelance journalists.
Again, if you want to click on more than one link on that post, you might want to right click and open in a new tab.
You guessed it, there's no picture and to keep this post consistent and for you to have something to save to Pinterest where you can have a link to the Rates database for later reference I created a picture for you.
This Rates database by Contently consists of a massive database of places where Freelance writers can get paid. The only sad thing is nothing is linked.
The easiest way is to highlight the name, right click and (if you're using Google) click on "Search Google for …".  This way it opens in a new tab and Google searches for the name (no typos or trying to remember the name correctly).
But then when you do find the right site, you have to search where and how you can apply or send your pitch to.
But it made it to this list because there is a missive amount of resources there – I hope you find what you're looking for.
Some other ideas you as a writer get paid
If you're a good writer and you rather want to work for yourself, you might also want to consider creating PLR products and selling them. Again if you are new to this, you will have to learn new skills and also Create a Website.
You can take a look at my PLR Master course to learn more about PLR but generally if you don't know what it is, it is products that you create and sell to the people where you give the right to them to sell it as their own and keep 100% of the profit.
If you have a website and you're struggling to create your own products, you can also take a look at the PLR master course – When you buy PLR, "renovate" it and sell it as your own, you have products up and ready to sell quickly and easily.
With this list of 1100+ places that pay you for your writing, everyone is sure to find a writing gig that pays
Click To Tweet
Not one yet, but want to be  a writer?
If you haven't done any courses on writing but you know in your heart this what you want to do I have great news for you.
You don't have to pay anything, here is a great deal of  resources in many niches of writing. You can choose whether you would like to learn more about writing children's books, writing as a freelancer (what we covered in this post) or learn about journalism writing.
There are great swipe files for lazy copywriters as well as great tips on how to plan a home office that works.
Missed that link? Click here to go to Freelance writing where you will find these free e-books.
Don't just learn or read them, go out and do. Practice, step out of your comfort zone and just do it.
That's it
And that, my friend is it – your massive list of places where you as a writer get paid to do what you love.
I hope you had a lot of fun and that you are ready to pitch for your next writing gigs.
And did you remember to Pin the pics that goes to the articles that you want to save for future reference? Remember they go to the specific site's specific article – it's a lot easier than wanting to write everything down.
Have I written for
all

of these?

Have I written for all of these to test out if it's all true and you really do get paid?

Nope – I would be crazy by now if I did. Besides, I can't write in every niche either.  But the posts are all from reputable bloggers who can be trusted and followed without fear that they might want to cheat you.
Over to you
Did you enjoy this massive list of places where a writer get paid? Don't forget to share it with your writer (or wannabe writer) friends – I'm 100% sure they'll love you for it. Don't be selfish – share!
Question for you
What's your favorite source for finding paid blogging/writing opportunities?
It does not have to be one of the one's listed above and if you created a list – feel free to leave a link in the comments for us to check it out! (You are allowed one link – use it wisely)
Did you want your post to be added in here? Feel free to contact me or leave it in the comments and I would gladly add you here too with your beautiful pin.